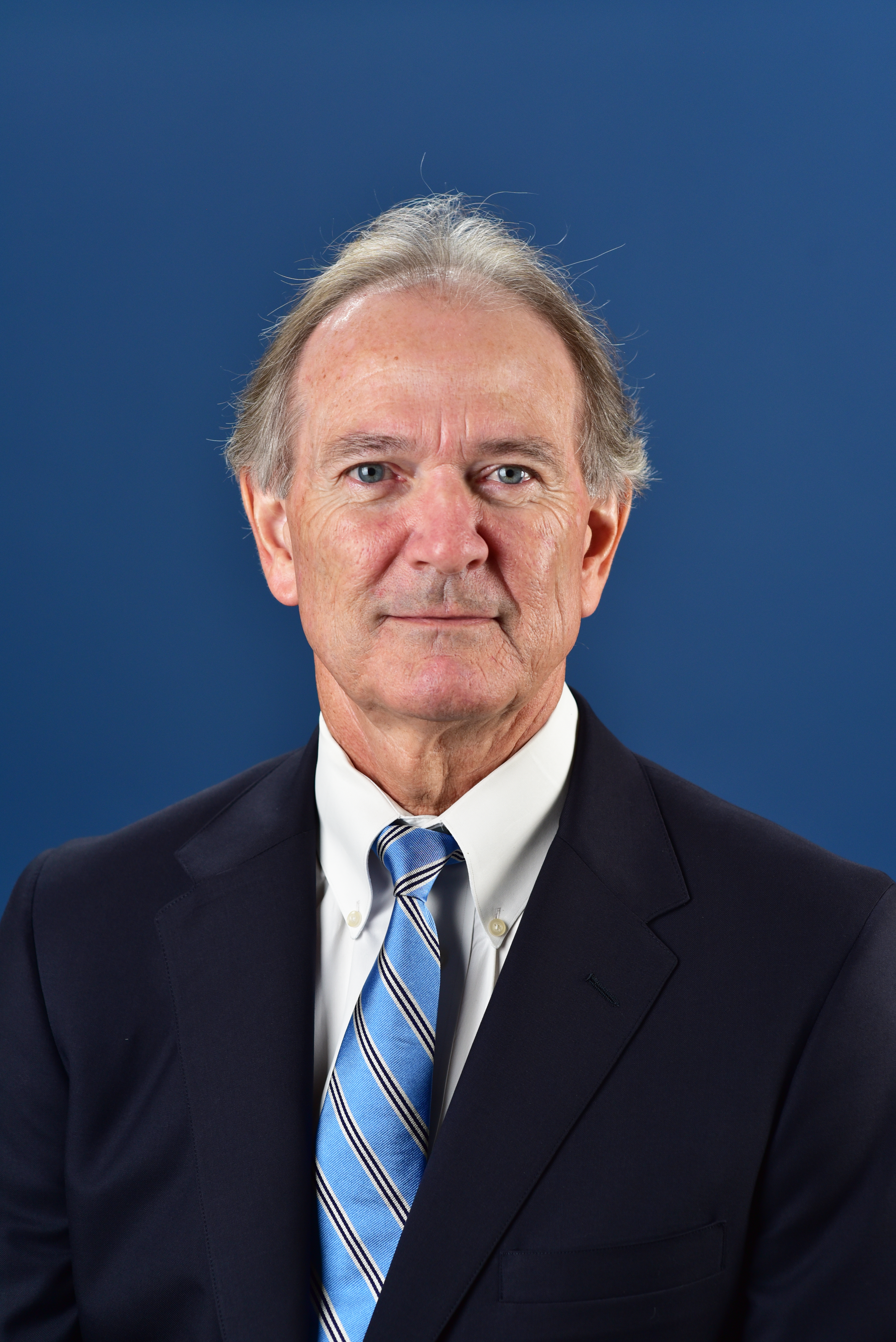 Michael B. T. Wilkes
Spartanburg & Charleston office
Education
University of Georgia School of Law, Juris Doctor, 1976
University of Georgia, B.B.A., cum laude, 1973
Woodward Academy, magna cum laude, 1970
Bar Admission
South Carolina, 1979
Georgia, 1976
U.S. Court of Appeals, Fourth Circuit
U.S. District Court, District of South Carolina
U.S. District Court, Northern District of Georgia
Mike Wilkes established Wilkes Law Firm in 2003 in order to focus on representing insurer and individual clients in the areas of professional liability defense, construction and business litigation, and insurance defense. In 2007, Mike opened the firm's Charleston office to expand the firm's geographic service area to the coast of South Carolina. Mike divides his time almost equally between the firm's Spartanburg and Charleston offices.
Before founding Wilkes Law Firm, Mike practiced at The Ward Law Firm, P.A., in Spartanburg from 1982 to 2003, and served as that firm's managing partner for over ten years. He is past-president of the South Carolina Defense Trial Attorneys Association. He is a member of the Professional Liability Committee of the International Association of Defense Counsel. Mike also has served on a sub-committee of the South Carolina Bar Judicial Qualifications Committee to interview and evaluate judicial candidates.
Mike has tried to a jury verdict cases involving claims of construction and design defects, death, serious personal injury, defective products, insurer bad faith, dental malpractice, fire, nuisance, defamation, water runoff, and business contracts. He also has tried non-jury cases and participated in arbitrations involving construction and design defects, business contracts, and private club member disputes, including a nineteen day arbitration claim against a major architectural and engineering firm. Mike is also a certified mediator and provides mediation services in all of his practice areas. Mike has been recognized as a "Top Rated Professional Liability Attorney" by SuperLawyers since 2009.
Reported matters in which Mike has been involved include: Pennsylvania Nat. Mut. Cas. Ins. Co. v. Parker, 320 S.E.2d 458 (S.C. App. 1984); Boles v. Una Water Dist., 353 S.E.2d 286 (S.C. 1987); Pruitt v. Thermo-Kinetics Indus., 368 S.E.2d 913 (S.C. App. 1988); Carter v. R.L. Jordan Oil Co., 385 S.E.2d 820 (S.C. 1989); Spartan Grain & Mill Co. v. Ralston Purina Co., 864 F.2d 1389 (4th Cir. 1989); Foster v. Ford Motor Credit Co., 395 S.E.2d 440 (S.C. 1990); Walker v. The Bluffs Apartments, 447 S.E.2d 472 (S.C. App. 1996); Spartan Iron & Metal Corp. v. Liberty Ins. Corp., 6 Fed. Appx. 176 (4th Cir. 2001); Martinez v. Duke Energy Co., 130 Fed. Appx. 629 (4th Cir. 2005); Mid-South Mgt. Co. v. Sherwood Dev. Corp., 649 S.E.2d 135 (S.C. App. 2007); Sullivan v. Hawker Beechcraft Corp., 723 S.E.2d 835 (S.C. App. 2012); Stoneledge at Lake Keowee Owners' Ass'n, Inc. v. Clear View Const., LLC, 776 S.E.2d 426 (S.C. App. 2015); and Hampton Hall, LLC v. Chapman Coyle Chapman & Associates Architects AIA, Inc., 2017 WL 6622508 (D.S.C. 2017).
Raised in Atlanta, Mike attended Woodward Academy before obtaining his undergraduate degree in business from the University of Georgia. Mike then attended the University of Georgia School of Law and practiced law in Atlanta before moving to his wife's hometown of Spartanburg in 1979.
Professional Memberships
South Carolina Bar
State Bar of Georgia
South Carolina Defense Trial Attorneys Association (President, 1994-1995)
Defense Research Institute
Spartanburg County Bar Association
Charleston County Bar Association
International Association of Defense Counsel
Aviation Insurance Association
South Carolina Council for Conflict Resolution
South Carolina Federal Bar Association